– KIRSTENBOSCH BRANCH –
Become a member
of the Botanical Society of South Africa
If you live in the Cape Town area, you automatically become a member of our Kirstenbosch Branch.
There are loads of reasons to join this conservation organisation.  
We are involved in projects and activities across Cape Town to protect our natural world. You can feel good about your contribution to creating a better world.
We host a number of events throughout the year, including invasive alien 'hacks', hikes and talks that are only open to members.
You can volunteer your time to other worthy causes at Kirstenbosch National Botanical Garden, such as plant propagation, and restoring and potting species stolen from the wild.
You receive a quarterly copy of the acclaimed Veld & Flora
You not only have free access to Kirstenbosch National Botanical Garden, but also to other SANBI national botanical gardens throughout South Africa.
Make use of your 10% discount at our Kirstenbosch bookshops in-store.
And be part of a community of like-minded people who care about our natural world.
#PEOPLEFORPLANTS
PLANT NEWS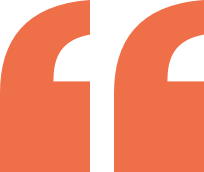 Donate
Find out more about our fundraising activities. Or donate to our conservation work.