The Kirstenbosch Branch of the Botanical Society is a hub of conservation activity. We have regular events that you can join.
What do our conservation activities entail? 
Hacks
– Our invasive alien hacking programme
The BotSoc Kirstenbosch Branch implements an invasive alien clearing or 'hacking' programme around the periphery of the Kirstenbosch National Botanical Garden. Stalwart member Tom Robbins is our 'hack' leader. He encourages our enthusiastic and energetic volunteers to meet in all weather conditions to remove gums, black wattle and other dreaded invasive species. Our volunteers meet once a month on a Saturday morning – and the results over the years have proven to be phenomenal.
HIKES
– Botanical walks for BotSoc Kirstenbosch members
Our projects aim to provide education about the world we live in, and how our plant life is the basis of all life. As such, we run botanical walks for members led by experienced botanists and environmental scientists such as Tony and Pat Rebelo, as well as Dirk Muller.
Through these walks, our members learn about our plant life, and what makes the Cape Floral Kingdom so special.
CREW
– Custodians of Rare and Endangered Wildflowers
CREW is a network of citizen scientists supported by BotSoc who collect data on plant species of conservation concern to develop plans to protect them. You can join these CREW outings, to help find, identify and collect information on these species.
BIOBLITZ
– Participate in a BioBlitz
A BioBlitz is an event that focuses on finding and identifying as many species as possible in a specific area over a short period of time.
At a BioBlitz, scientists, families, students, teachers and other community members work together to get a snapshot of an area's biodiversity. Watch our website and social media for details of upcoming Bioblitzes.
FUNDRAISERS
– ANNUAL EVENTS
Kirstenbosch
Plant Fair 2023
7-8 October
in the Old Mutual Hall
at Kirstenbosch Gate 1
– KIRSTENBOSCH BRANCH –
Become a member
of the Botanical Society of South Africa
#PEOPLEFORPLANTS
PLANT NEWS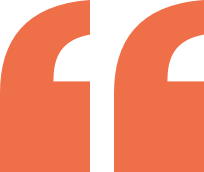 Donate
Find out more about our fundraising activities. Or donate to our conservation work.