distinct vegetation types
The The Kirstenbosch Branch covers the Cape Town CBD area and surrounding suburbs in the north right down to the Cape Peninsula area in the south. We're home to 19 distinct vegetation types – many standing on the brink of extinction.
No matter where in Cape Town you live, this wonderful Cape Floral Kingdom is your legacy. And we must protect it – together.
DID YOU Know that the Cape Floristic Region (CFR): 
is the smallest of the recognised six floral kingdoms in the world;
has the highest concentration of plant species in the world;
contains an estimated 9 500 species, of which 70% do not grow anywhere else in the world. What's more, only 9% of the biome is formally protected;
hosts a fifth of all plant species in Africa, despite occupying less than 0.5% of the continent's land mass;
comprises less than 1% of the African continent, yet sustains 20% of its flora;
was declared as a world heritage site by the United Nations Educational, Scientific and Cultural Organisation (UNESCO) in 2004.
South Africa
– a mega diverse country
South Africa is ranked in the top three countries globally when it comes to plant and marine species endemism (species found nowhere else on earth).
The diversity and uniqueness of South Africa's species and ecosystems make the country one of the world's 17 mega diverse countries which together contain more than two-thirds of the world's biodiversity.
Biodiversity
– why it
matters
Plant diversity underpins the functioning of all ecosystems which provide the fundamental support systems upon which all life depends.
Pollination, carbon sequestration, climate regulation and nutrient cycling all rely on healthy ecosystems. Plants are therefore essential for human existence.
Plant diversity is being lost at an alarming rate.
It's estimated that there are around 400 000 plant species in the world, and at least 25% are now threatened with extinction due to habitat loss and degradation. Habitat destruction from human activity is the primary threat for 83% of endangered plant species. The deliberate or inadvertent introduction of alien plant species has also led to considerable change in many native ecosystems and has led to the decline of many native species.
The fate of plant species is increasingly affected by climate change. Models of future plant distributions indicate that a temperature rise of 2-3°C over the next hundred years could result in half the world's plant species being threatened with extinction.
Only through coordinated action will it be possible to halt or reduce the loss of biodiversity. At the Botanical Society we believe that we all have a crucial role to play in ensuring that we conserve plant diversity for the benefit of all.
South Africa's rich biodiversity is a national asset and a powerful contributor to inclusive growth and job creation. By investing in the restoration, protection and management of our biodiversity assets and ecological infrastructure, we enhance social and economic development and contribute to human wellbeing.
Invasive species threaten biodiversity
Over 100 alien species have a severe impact on biodiversity and in some cases, on human wellbeing, impacting on water and food security. Invasive trees and shrubs reduce surface water resources by 3% to 5%, and threaten up to 30% of the water supply of Cape Town.
Biodiversity and food security
Insect pollinators are essential for the production of fruits and vegetables. South Africa's plant and animal species are used for food and medicine – Aloe ferox, for example, is 95% wild-harvested and used in over 140 cosmetic and complementary medicine products. Healthy estuarine and marine ecosystems support 22 commercial fisheries sectors, about 29 000 small-scale fishers and 700 000 recreational fishers.
Biodiversity provides jobs
Jobs directly related to biodiversity total more than 418 000 in South Africa. For each job dedicated to protecting biodiversity there are five that depend directly on using biodiversity.
Biodiversity tourism generates an annual spend of about R31bn in the economy, and its 2000 medicinal plant species contribute to the African traditional medicine sector worth around R18bn a year.
Add this altogether and it's clear that nature supports people, just as people should support nature. At the Kirstenbosch Branch we aim to make the unique natural environment around Cape Town happier, healthier, and more protected, for the benefit of all its communities. By getting involved, you are part of this global environmental revolution. 
– KIRSTENBOSCH BRANCH –
Become a member
of the Botanical Society of South Africa
#PEOPLEFORPLANTS
PLANT NEWS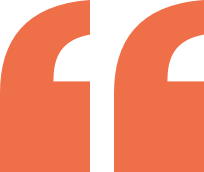 Donate
Find out more about our fundraising activities. Or donate to our conservation work.